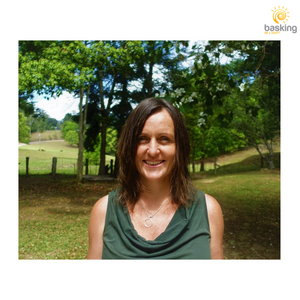 Personal Bach Flower Consultation with Maïté Kervella
Regular price $41.00 Sale
Our personal Bach Flower Remedies consultation is designed to help bring clarity and balance to areas of discord you may be experiencing.
Our accredited and highly experienced Bach Flower Remedy Practitioner,  Maïté Kervella will help you uncover what these issues are and suggest for you the remedies to bring harmony back.
Clients can purchase their custom combination bottle of remedies from Maïté if they wish.
Consultations conveniently occur over the phone - please ensure you list your phone number when you make your booking.
After adding the consultation to cart we will be in touch by email to schedule your appointment.
Meet our Bach Flower Remedies Practitioner
Maïté

Kervella (BFRP), accredited by the Bach Centre, United Kingdom

For close to a decade now Maïté has helped clients create real and lasting life improvements through Bach Flower Remedies. She believes these results are due to nothing more than being returned to a positive state using Dr Bach's method.
Maïté's Bach flower consultations have assisted people in areas such as finding courage to make necessary changes, overcoming procrastination, asking for what they want (which created a marriage!), allowing a dentist to do some much needed work, finding new work, connecting with people and many other results. 
Maïté is also a qualified aromatherapist and may offer to incorporate aromatherapy into your treatment plan.
Terms and Conditions of Bookings
If you are unable to make your scheduled booking you may reschedule if you provide atleast 24 hours notice beforehand.

Booking slots for consultations are strictly limited therefore refunds for missed appointments or cancellations made less than 24 hours prior to the scheduled booking time may not be provided.

Bach Flower Remedies can be safely used in conjunction with medical treatment provided by health professionals but are NOT to replace any medication, treatment or advice provided.

Guarantees as to the outcome of a Bach Flower Remedy treatment plan are in no way made or inferred.