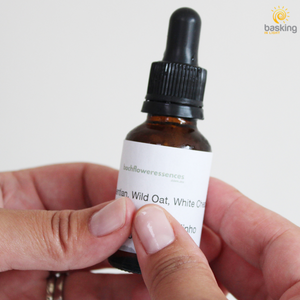 Custom Bach Flower Remedy Combinations for Pets - 25ml
Regular price $18.00 Sale
Bach Flower Remedies work to restore balance on an emotional level. In the same way as they work for humans, pets can receive the same benefits from Bach Flower Remedies. 
Choose up to 7 Bach Flower Remedies and allow our Animal Health Specialist, Leanne Wilson to mix the combination together for your pet. 
How to order:
Just add the Custom Combination to cart, then you will be able to specify in the order notes which remedies you would like in the mix.
If you are unsure which remedies to choose for your pet you can book a phone consultation with Leanne.  
Important Information re: Storage & Time to Keep Your Mix Bottle
The Bach Centre
advises that combination mixes will last two or three weeks if stored in a cool place such as the refrigerator. Please discard any unused mix after four weeks.